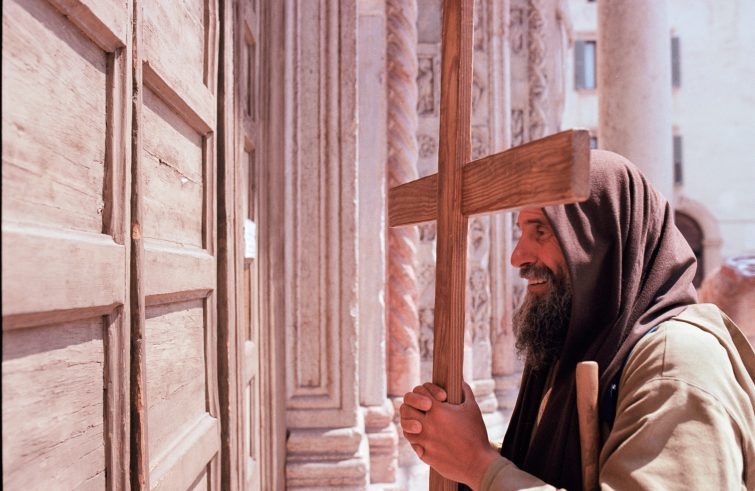 Brother Biagio Conte, founder of the Hope and Charity Mission in Palermo and of other citadels for the poor in Sicily, suffering from colon cancer for months, passed away early this morning, January 12, 2023. He returns to the Creator, to God the Father whom he loved, to Jesus whom saw in each of the poorest small brothers – as he used to call them, those abandoned by society – whom he encountered along the way, to the Holy Spirit, standing 'in the midst' between him and those he helped, between him and that privileged segment of the world that had come to know him.
Those who like myself – like so many others in this afflicted and beautiful Palermo, in this wretched and grandiose Sicily – were transformed after having met Brother Biagio, are at loss for words to describe this overwhelming sadness, which ravishes us, together with his soaring soul. He took in and saved thousands of people. He clothed them, fed them, cared for them, gave them a home, a shelter, a sense of security. He also looked after their souls, caressing them with his gaze, accepting them, even reprimanding them when necessary, guiding them towards goodness, towards a job, towards giving up drugs, alcohol, that they might regain their dignity. Nor did he neglect their Spirit, for they were lost and without faith, he sustained them, with humility. He loved them first, with zeal and enthusiasm, so they would understand his love for the Father of us all, the Father of every man and woman, of every religion and belief. For each of these people, today is a day of weeping and thanksgiving.
It remains to be seen how so many people will manage from now on, but they all know that Biagio will continue standing on their side: on the side of the least fortunate. Opposing all wars, injustice, immorality, avarice, sloth and pride that plague our planet, causing it to become dehumanised, unnatural, uncivilised and almost unliveable. And yet, all is not lost, each person can give their contribution; each person can and must work to improve this society.
This is the spiritual testament left to us by Brother Biagio, which we must cherish in our hearts: putting God first in our life, with " righteous faith, steadfast hope, perfect charity", becoming prophets – as he did – of our time, pursuing the preferential path of the discarded, of the nameless, of the unknown persons whose dignity must be restored. It is likewise the path of neighbours, of family members, of friends, of every person who looks at us, asking to be heard, challenging us to be there for them.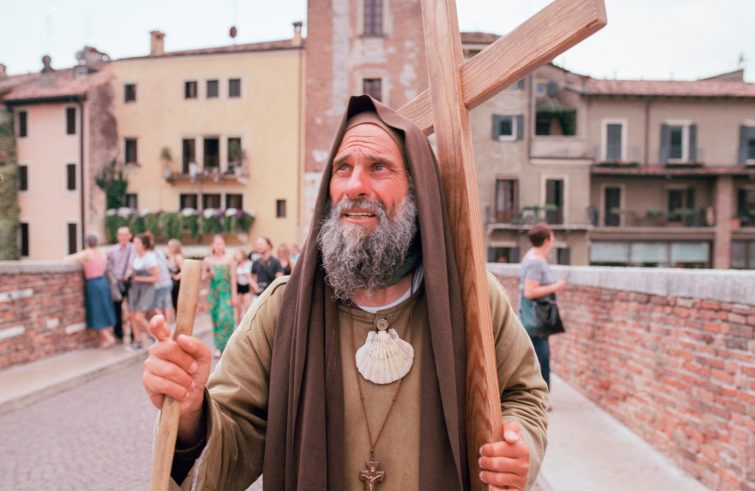 In his long, periodic letters, Brother Biagio spoke words of blessing for everyone, including politicians, mayors, law enforcement officers, heads of state, archbishops, the Holy Father, Pope Francis, whom he welcomed at the Hope and Charity Mission, on the occasion of the Pontiff's visit to Palermo. His gaze extended far beyond the horizon, beyond 'immediacy', beyond what is contingent, beyond the convenience of relationships, and reached out to their essence, to remain united with one another, not only in our love for God, but also for a fairer, more humane and respectful society. "Let's stand united for a better world, we can make it together," he said just last Thursday during the Holy Mass celebrated at midday, close to his bedside.
The body of the lay missionary will remain in the funeral chamber at Via Decollati 29, in Palermo, until next Monday. At the behest of the mayor, Roberto Lagalla, Palermo City Council announced a day of mourning, with flags to be flown at half-staff in all municipal buildings and schools until Brother Biagio's funeral, to be celebrated next Tuesday, January 17, at 10.30am, in the Cathedral, the Mother Church. Extensive security service will be deployed, as approximately ten thousand worshippers are expected to attend the funeral service.
As of today, the skies will be bluer: Brother Biagio will give God a helping hand. There is joy as well as tears. It reminds us of a passage from the Gospel of John: "As the feast of Passover drew near, Jesus was aware that his hour had come to depart from this world and to go to the Father. He had loved his own who were in the world, and he loved them to the end." (John 13: 1-11). "I never met Biagio in person," says Andrea Compagno, a judge from Palermo, among others, "but I met his gaze once. Like Jesus, Biagio loved his brothers and sisters to the end, he bore authentic  witness."