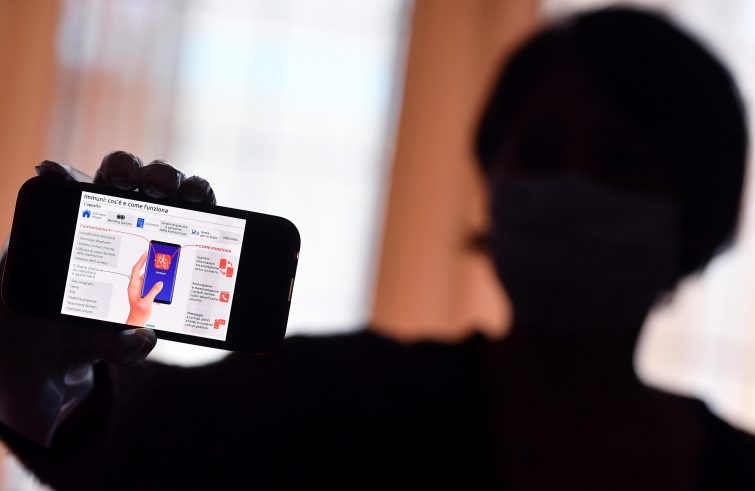 The Italian government has chosen the contract-tracing app Immuni proposed by Bending Spoons, one of the world's top app developers, in partnership with the Santagostino Medical Centre, selected by the Minister of Innovation among a wide range of proposals. The system will become operational by the end of May. SIR discussed the subject with Father Paolo Benanti, Franciscan priest, Professor of Moral Theology and Ethics of Technology at the Pontifical Gregorian University, member of the Pontifical Academy for Life.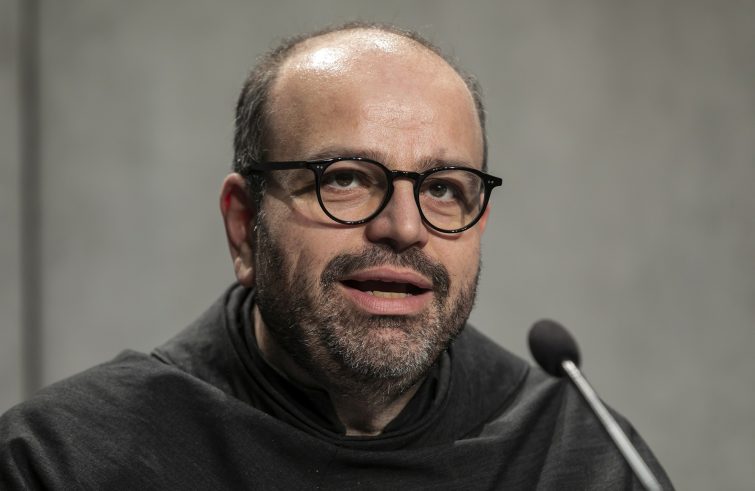 Governments and health authorities worldwide are working to find solutions to the pandemic. What is your opinion of social tracking applications?
Right from the start, when we were first confronted with technological artifacts, we quickly realized that we could use them either as tools or as weapons. Since then, the same question has come up again and again, although today everything has gone digital.
Understanding whether it is a useful tool for society, entails first of all answering three questions: who, how and when. The "who" refers to the entity responsible for the tracking app. Clearly, if it is to serve the good of all, it must be someone serving the community and not their own interests. Then there is the "how". If we ask citizens to submit their data, we need to specify its purpose. Until now we were used to paying the NHS with everyone's contribution through taxation. Yet, faced with a rapidly spreading disease, the NHS clearly needs to be supported. So if the personal information provided to the community, i.e. to this system, is necessary to improve medical treatment as a sort of tax for our own health, it is one thing. If, on the other hand, it should become an expropriation by a private entity for business purposes, then we are dealing with something else entirely.
Could tracking restrict individual rights?
The question is whether there is a fair balance between the personal information offered as a contribution to the common good and everyone's benefit from it. That is what distinguishes a tracking app that is a useful device from being a threat to freedom. This entails a further question involving the personal information used to monitor contacts with possible Covid cases, of great value. Thus the agreement between healthcare, State, and citizens must comprise the answer as to "when". That is, how long will the information be kept and what it will be used for. As long as it is kept for as long as is strictly necessary, and if it is used exclusively for this purpose, then perhaps the effects of this system, which is in fact a system for controlling people, will be mitigated.
What did you think about the " Immuni" app?
I think the issue is no longer about the app or citizens but rather of a political nature. In other words, we have to see which system will be adopted. Will it be based on the system developed by the two major US corporations Apple and Google, or will it explore other decentralization models, or methods of its own? Assuming that the app is appropriate because it reflects the three aforementioned criteria, one fact remains: whether it will be installed voluntarily or mandatorily. This is also a political issue. Not to mention that the request to use a smartphone with Bluetooth will create a divide amongst citizens, as not everyone has such devices or knows how to use them.
So there is also a problem of social justice…
If we focus only on the app we are saying that only the lives of smartphone users are important. This may be an additional tool but the answer must be societal, for each person is a life with dignity and rights. In this respect we cannot delegate to technology, which may serve as an additional resource, but we must ensure that our human nature remains at the centre.
The answer to this pandemic must be a human response.
If not, we risk dystopian and inhuman patterns. Considering the smartphone model to be the standard one, in fact, means saying that those who are left out, children, the elderly, the poor, are second-class citizens.
Can we give up our privacy for the good of the community?
If we set the altar of privacy against that of the community, we are creating a false dilemma, for the tracking system of the app is anonymous. Rather,  it involves personal data, not privacy. Privacy is the enclosure within which every one of us do what they want and no one is allowed to enter. However, the difference here is that we are providing a flexible and anonymous tool that can retrace the last 14 days of a life that includes many conversations and meetings.
Will "Immuni" be useful to prevent us from being infected?
The App alone, without swabs, without a National Health Service system, is useless. It is not a place to entrust our safety but a tool to strengthen the standard procedures to contain the spread of the virus. It will therefore depend on the extent to which it will be incorporated into other control systems and, above all, on how many people will install it.