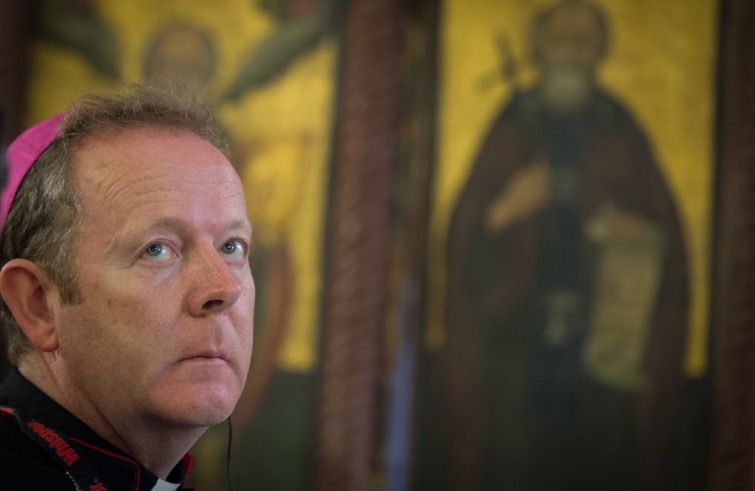 Spending St Patrick's Day to help all those migrants that all over the world are forced to leave their countries, risking their own lives. This is the idea that the archbishop of Armagh and primate of Ireland, monsignor Eamon Martin, came up with this year, in a message published today in the run-up to St Patrick's Day that Irish people celebrate all over the world tomorrow, Friday 17th March.
"Aware that our national Apostle met Ireland as a migrant, I give a special greeting to the new Irish, to the many migrants who have built their homes amidst us. Céad mile failte romhaibh!". This is the beginning of mgr. Martin's message. "Challenged by the situation of thousands of refugees all over the world – the archbishop goes on –, let's think of Patrick as of the forgotten refugee (as he called himself once), enslaved to exile. Patrick, the illegal migrant. Many of our fellow countrymen are paperless in many countries across the world, and sometimes they feel vulnerable and mistrusted. As Irish people, we cannot think of St Patrick without acknowledging the huge humanitarian and pastoral challenges that are posed by the increasing number of people who have had to leave their country or have no legal residence permits in our world. This is a situation that is tragically embodied by the refugee crisis here in Europe. So, I ask you to pray today for the refugees and for all evacuee families, and to be, wherever you are, as hospitable and welcoming as the Irish are famous for all over the world". Martin also thinks of all those people who are committed to this problem. "When we think of the insidious journeys that many migrants are forced to take – he writes in this message –, we cannot forget all the people who spend their lives protecting people. In this respect, I salute the huge efforts made by the Irish Navy, which rescued thousands of migrants coming from the Mediterranean region".
Only by rereading St Patrick's life experience can one understand why the patron saint of Ireland was so close to the most vulnerable people and to those who are enslaved nowadays to "people smugglers", and keep encouraging the Irish to "work to put an end to the exploitation that is still happening today".