 Protests against Trump's decision to recognize Jerusalem as the capital of Israel are ongoing. The clashes between the Israeli army and Palestinian protesters in various areas of the Occupied Territories, from Jerusalem to Ramallah, from Hebron to Bethlehem, up to Gaza, where Hamas called for a new Intifada, have left four dead and over 1250 injured. Violent protests broke out also in Indonesia, in front of the US Embassy in Jakarta, and in Beirut, Lebanon. Diplomacies are at work: President Abu Mazen met with Egyptian President As Sisi and King Abdallah of Jordan in Cairo. Israeli Premier Benjamin Netanyahu flew to France to meet President Emmanuel Macron. The Arab League requested that East Jerusalem be proclaimed the capital of Palestine, while Turkish President Recep Tayyip Erdogan called Israel "a terrorist State."
Appeal to wisdom and caution. Also the Holy See "follows with great attention the developments of the situation in the Middle East", with special reference to Jerusalem, "a sacred city for Christians, Jews and Muslims from all over the world."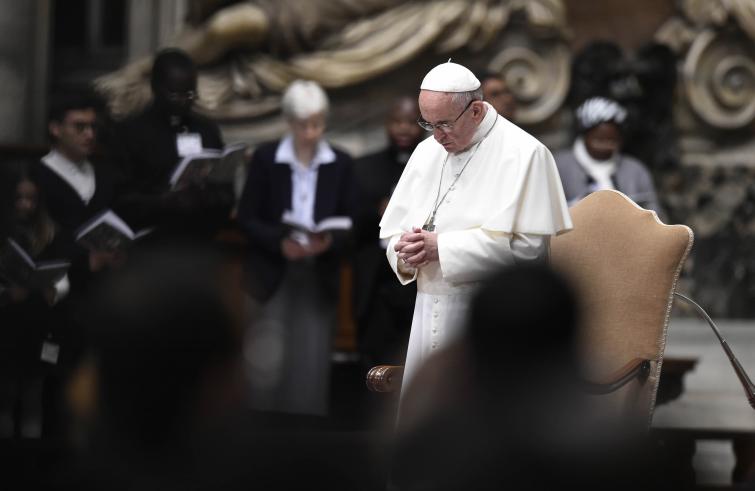 In a statement released by the Vatican press room, Pope Francis "renews his appeal for the wisdom and prudence of everyone, and raises fervent prayers so that
the leaders of nations, in this time of special gravity, commit themselves to avert a new spiral of violence, responding with words and deeds to the desires of peace, justice and security for the populations of that battered land."
The release reiterates "the singular character of the Holy City and the essential need for respecting the status quo, in conformity with the deliberations of the international community and the repeated requests of the hierarchies of the Churches and Christian communities of the Holy Land." In fact, only a "negotiated solution between Israelis and Palestinians can bring a stable and lasting peace, and guarantee the peaceful co-existence of two states within internationally recognized borders." The intifada of prayer from Taybeh.
This message of hope was grasped in full by the community of Taybeh, the only completely Christian village in Palestine, located 30 km north-east of Jerusalem. The small centre, consisting in a few white houses, three church towers and no minaret, is known also as the ancient Ephraim, mentioned in John's Gospel, which narrates that Jesus sought shelter there after the Sanhedrin issued the decision to arrest and kill him. It is inhabited by 1200 Christians, of which 800 Catholics of Latin rite and 350 Orthodox faithful, the remaining are Melkite Christians. Father Johnny Abu Khalil, parish priest of the Community of the Most Holy Redeemer, told SIR about the personal, peaceful, non-violent intifada undertaken by his village in sign of protest against President Trump's decision. Here, he said, "as in other parishes in the West Bank
We don't throw stones: we offer prayers
to the Lord to enlighten the minds of those in decision-making positions. We totally disagree with the US decision. This time in preparation for Christmas is a privileged time: may the Lord listen to our petitions. We are Palestinian Christians. To us Jerusalem is very important, as it is to the Muslims." The entire village welcomed Pope Francis' words on the Holy Land. "Jerusalem – he said in a firm voice – can't be only of the Jews."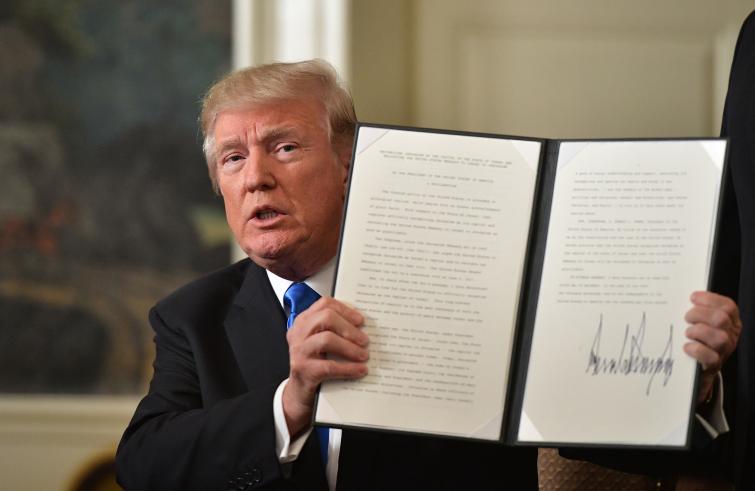 Trump's decision risks eradicating over two thousand years of Christian history in the Holy Land as well as its most significant sites, such as the Holy Sepulchre. By doing so the US President is also acting against the Christian presence in this region."
Christian presence at risk. The Catholic priest made it clear that the matter at stake is the freedom of worship and religion. "Jerusalem is sacred to Christians, and thus we must be free to go there on pilgrimage and freely profess our faith, as is guaranteed to the Jewish population. This decision – pointed out Father Khalil – will make it harder for us Christians to obtain permits from Israel to go to the Holy City to pray." The fact that "Israel intends to grant Israeli nationality to all the Palestinian inhabitants of Jerusalem – Christians and Muslims who should decide to stay in the holy city, as reported by some media outlets, is of little importance.
I am Palestinian. I don't wish to become Israeli
– reiterated the priest – . I want to have the freedom to profess my faith in the Holy sites of Jerusalem.
We need young generations capable of accepting their neighbour without raising barriers or walls. We need the encounter of the two peoples and of the three religions. 
As hoped for by the international community, Jerusalem is the shared capital of two peoples and two States." "On the 14th of December we will light our Christmas tree with this hope. May the birth of Christ be a sign of peace for the whole world, and especially for the Holy Land", declared the parish priest, who, in spite of all, sees "something good" in Trump's decision. "Recognizing Jerusalem as the capital of Israel has drawn the world's attention to the Palestinian question, which seemed to have been forgotten. We hope that the international community will jump-start a fair, sustainable solution to the Israeli-Palestinian conflict, which has entered its 50th year."