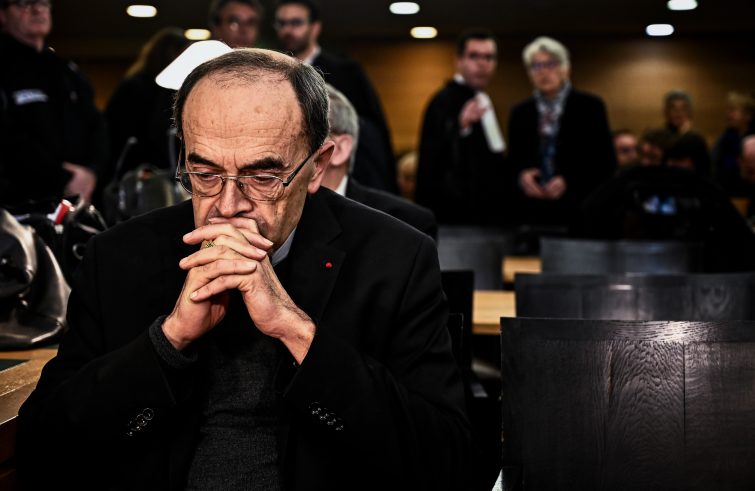 "We witnessed a trial that was also a battle between lawyers, but at the heart of the trial we saw men who experienced suffering and who are still hurting terribly." With these words begins the long account given to SIR by Emmanuel Gobilliard of the trial of Cardinal Barbarin and 5 other senior church officials brought to court on charges of failing to report sexual abuse allegedly committed by Father Bernard Preynat on Boy Scouts in the years 1986 – 1991. Mons. Gobilliard attended the trial as representative of the diocese of Lyon upon request of Cardinal Barbarin. For three days the diocese was at the centre of France's media attention. Alexandre, François, Mathieu, Stéphane –the victims– one after the other, gave testimony in court of the trauma caused by abuse and of having been forced into silence. "I managed to meet each one of the victims", Gobilliard said: "I went over to thank them, one by one, not in front of video cameras. I thanked Christian Burdet for his courage and his strength. I thanked him looking him in the eye and he burst into tears, because – he said – it was the first time that a bishop came over to thank him. Matthieu never accepted to speak with journalists, he has always refused all contacts with news media. I approached him in the courtroom and told him the same things."
"In the past days I realised I should not have presented myself at the level of law, justification, defence, but at the level of charity."
We also saw a lot of anger. As a Church, how did you handle this anger?
I actually did not perceive anger. Rather, I perceived a cry. Alexandre cried out his suffering, and in doing so he was true to himself and showed deep humanity. It made a strong impression on me. God needs our cry to infuse His healing and mercy upon us. What's most important now is to enable this cry to be expressed, if not, no encounter whatsoever will be ever possible and the truth will never emerge.
The trial enabled the victims' cry to be expressed.
The trial was filmed, and we saw a humiliated Church. Was that the case?
It was. We experienced it at as an inflicted wound. Notably, we perceived a specific movement in the courtroom: on the one side stood the victims, humiliated in their bodies, humiliated by a deep feeling of guilt, humiliated by silence. They walked into the courtroom with their shoulders burdened by so much hurting. We stood on the opposite side, with our heads bent down. And inasmuch as we bent down into our and their suffering, we saw the victims raise their heads. Inasmuch as the Cardinal and we were afflicted by shame for what had happened, they managed to stand up. I believe that there will never be true reconciliation and we will never be able to reach out to the victims unless we humble ourselves, not if we stick to an attitude of defence and justification. When I met François Devaux (this time we were being filmed), I intentionally humbled myself before him. What I meant to say is: it's true, we are sinners.
Indeed, we recognize the Church's failures; we recognize the silence; the mistakes, but we owe you this acknowledgement.
France is expecting a clear statement by the Church. What message do you wish to send at the end of this experience in Lyon?
I will answer with the words of one of the victims. We must make sure nothing of this kind ever happens again. To this I want to add: we must do our utmost to prevent the conditions that made these crimes possible. The conditions in which these crimes were perpetrated were closely connected with a climate of clericalism inside the Church. So what we are asking is not to be treated as ones that we are not. All we are is servants and sinners. And we owe who we are only to a ministry, that is hard to live out, but we try to live it in full, but
I implore you, stop putting us on a pedestal.