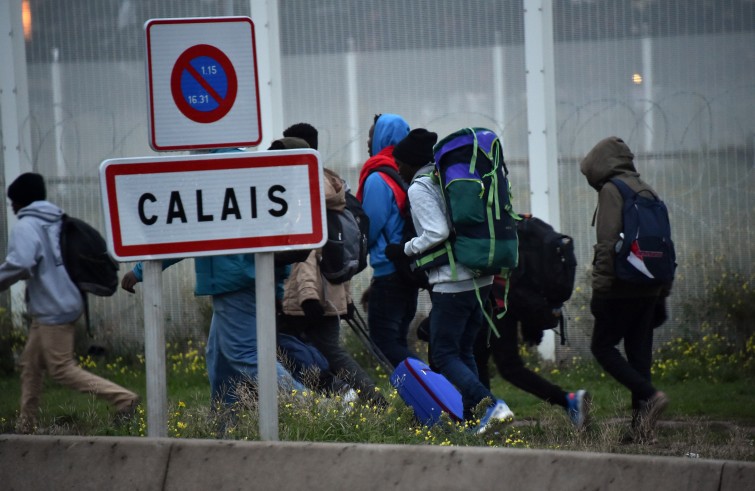 The attitude of French Catholics towards migrants and their reception is unclear. Findings show that their approach is cautious, tepid, marked by ambivalence and preoccupation. They don't openly side with stands calling for border closures nor with full reception. The truth is that also French Catholics – despite Pope Francis' repeated appeals – are confronting the same questions raised by their fellow-citizens. Therefore,
French bishops have decided to get clarity
Thus they commissioned a leading public opinion institute- IFOP – to survey the attitude of the faithful towards the migration phenomenon.
The findings highlighted a rift. French Catholics are divided on the impact of globalization. For 49% of respondents globalization has a negative impact on national economy; 48% expect France to strengthen control measures while 20% request full protection. This means that the Catholic community in France is divided on border issues and multiculturalism and that like all French citizens, they are anxious about their identity. Their response to this question emphasized the rift. In fact while for 47% French identity is disappearing, another 47% hold opposite views.
For over 80% of Catholics immigration levels have sharply increased in the past five years. This figure is linked to respondents' opinion on the impact of immigration in the Country: the more it is viewed negatively the greater the perception that France has experienced a huge inflow of migrants.
Catholics appear to be relatively benevolent towards migrants. For the majority (41% versus 39%) immigrants struggle to integrate into French society. However, sweeping positions emerge even in benevolent responses. In fact
Only 8% of Catholics are sure that the majority of immigrants arriving in France will achieve full integration.
As regards migration policies, Catholics are not content with the mere "invocation of principles." Indeed, 61% are against completely closing national borders to migrants, but 58% said they reject the idea that France has the necessary economic and financial resources to take in immigrants and is bound to do so. Such ambivalent attitude leads Catholics to support moderate positions on migratory issues in public debates.
The survey – states the introductory note – is in keeping with "Pope Francis' repeated appeals to promote an authentic culture of encounter." The research was conducted with the support of the National Service for the Pastoral Care of migrants (French Bishops' Conference), CCFD, – Terre Solidaire, JRS (Jesuits) and Secours Catholique – Caritas France. For the promoters, the fears expressed by Catholic respondents do not run counter to a positive approach, and they may well coexist with a concrete commitment for solidarity and encounter. Moreover, the purpose of ecclesial bodies is to attune to "all fears and all forms of poverty, to help each one embrace his/her fellow other as a source of richness and not as a threat."
The survey clearly shows that the Catholic population provide greater support to migrants compared to the rest of the population.
Almost one in two Catholics has given his/her contribution over the past twelve months; 38% said they had donated clothing or food; 14% donated money and 11% gave hospitality to one or more migrants in the parish. This shows that Catholic association networks and parishes continue to play a fundamental role in solidarity activities.