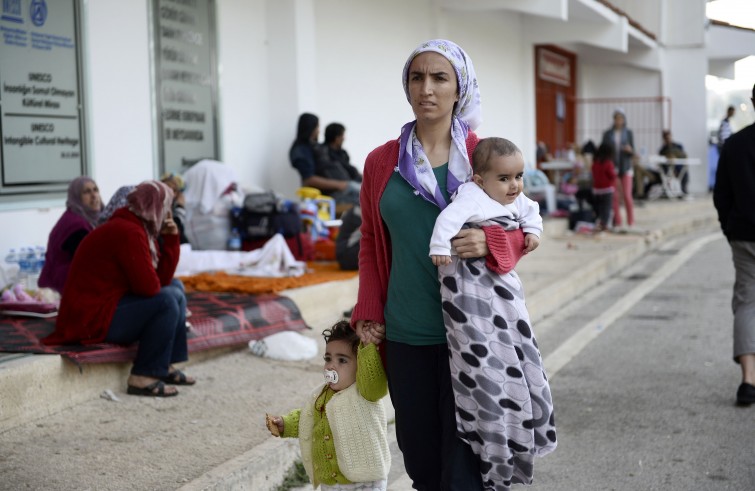 Money and a hastened pace for accession negotiations in exchange for "hospitality" to Syrian and Middle-Eastern refugees, to prevent a new inflow of migrants to Europe from the Balkans. Reportedly, these are highlights of the agreement between Turkey and the EU, developed in recent months and formalized at the 28 November summit in Brussels. On the one side, stood the 28 Heads of State or Government, led by European Council President Donald Tusk; across the table the Prime Minister of Ankara, Ahmet Davutoglu – in the long shadow of President Recep Tayyip Erdogan.
A country that has changed to the worse. The EU-Turkey meeting is the result of lengthy diplomatic negotiations, coupled by the Commission's patient backroom efforts.
However, numerous sceptical stands from the European Parliament and some EU governments have already come out.
For example, Manfred Weber, German MEP, head of the EPP group in Brussels-Strasbourg, said: "The EPP group will continue voicing his opposition to all human rights violations perpetrated in Turkey." In fact, many are those who lack trust in the "Sultan" Erdogan, in the ways in which he has been transforming an otherwise dialogic country over the past years – a "bridge" uniting the East and the West – into a State that holds Kurds at gunpoint, acting with an iron fist against ethnic and religious minorities; which denies the rights of women, penalizes the freedom of the press on a daily basis. In addition there is the question of Cyprus, which has so far prevented decisive steps towards the remote possibility of adhesion to the "common home".
What about human rights? The decisions taken at the Brussels summit are clear. "The EU is committed to provide an initial 3 billion euro of additional resources", states the final declaration of the meeting that focused on migration and fight against terrorism and ISIS, as well as visa liberalization, energy, customs union. "As Turkey hosts more than 2.2 million Syrians and as it has spent 8 billion US Dollars, the EU thus underlined the importance of burden-sharing within the framework of Turkey-EU cooperation." In a nutshell, in exchange for funds, the EU is asking Ankara to host Middle-Eastern migrants and keep them within its borders. It was also decided to hold two bilateral meetings a year, to review the status of the relations. On which Jean-Claude Juncker, President of the Commission, has expressed considerable concerns:
"The EU will continue raising the issue of human rights and freedom of expression."
"It's not a blank check". The agreement is marked by various question marks. A sixth of the 3 billion grants will be allocated from the EU budget, the remainder from voluntary contributions of States (Cyprus, Greece, Croatia and Hungary have already pulled back). And then it is necessary to determine whether Turkey will keep its promises and whether it will treat refugees in compliance with international standards and human rights. Meanwhile accession negotiations are due to resume shortly (December 14), while the Commission will present Juncker (December 15) with a document to verify compliance with the agreements by Ankara. Manfred Weber clarified his thoughts: "For Europe, Turkey is key to stem the refugee crisis. The fact that an agreement was reached is positive. Turkey also needs the EU as a partner." However, for the EPP leader, "bitter pills come with it. This is not a blank cheque. It is evidently a first step that requires further effort. Many points need to be discussed in detail." Ankara "must show its willingness to cooperate."
"Enough with duplicity". Criticism was voiced, inter alia, by Gianni Pittella, Italian MEP, the head of the Socialists and Democrats at the EU Parliament. Do you consider Turkey a reliable, as well as necessary partner? "Necessary definitely yes. Reliable… well, it depends what you mean", he replied. "There is no question that Ankara has held an ambiguous attitude in the past, with respect to ISIS; it is also clear that Ankara has a very harsh vision of the Kurdish issue as well as of the political future of Syria. But in that stretch of land, few international players can profess themselves exempt from errors or ambiguous attitudes. The point is to lead Turkey, as well as Iran, Russia and the Gulf Countries, to relinquish all forms of double-dealing and instead unite forces against he number one enemy: the Caliphate. A large international alliance is needed to overcome gut feelings and envision a political transition in Syria and Libya." Pittella added: "The earmarked 3 billion fund is restricted to the improvement of the reception conditions of Syrian refugees, to child education, and job integration. Europe is not bartering human rights for border defence. We are well aware of Turkey's contradictions and critical points. However, this agreement and the resumption of negotiations will constitute an opportunity to secure and bind Ankara to the full respect of European values."