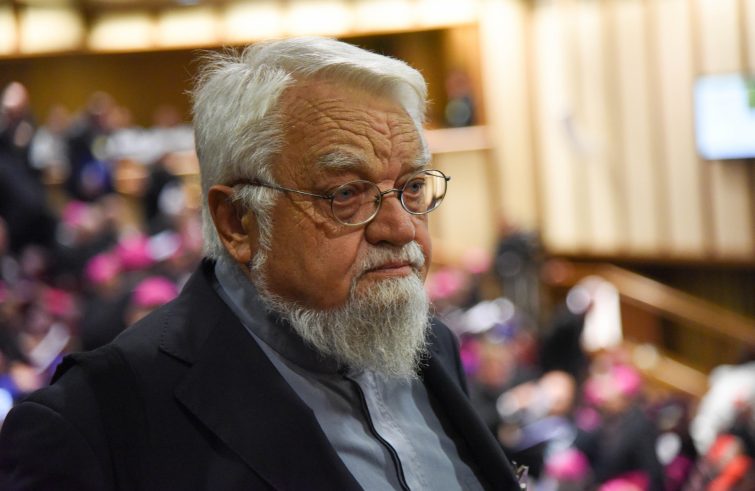 For a news agency that releases daily news bulletins, thirty years is a very long time. This period encompasses the summation of small and great news items, of reactions in the heat of the moment and thoughtful reflections, interviews and in-depth analyses that constitute the infinite details of an ever-evolving picture. Two pillars stand out in Pope Francis' message to SIR for this auspicious anniversary, they are both signs of gratitude for the work done so far while expressing the good wishes to continue along this path with renewed energy. To be "the voices of those with no voice" and "the initiators of a communion of information."
The preliminary condition for whoever intends to be the "voice of those with no voice" is the ability to listen. In fact, those with no voice – the poor, the outcast, the last – need to be listened to before anything else, they need people who will hear their feeble words, interpret messages that may appear trivial inasmuch as they are part of daily life, that are humble and concealed. We cannot know what the other person wishes to express unless we let that person talk, unless we listen to that person with a docile heart, unless we perceive the fatigue and the joy enshrined in that person's words and silences.
Subsequent to this act of listening there is need for communication tools that will echo, or rather transform the inarticulate plea or the hushed cry of suffering, into a clear, strong appeal that may be heard by those with the power to intervene. Those with no voice need news media capable of "raising their voice from higher levels", conveying what they have heard in the secrecy of lives marked by pain, as well as by faith and hope. Giving voice to others entails a deep knowledge of them, giving authentic words to their expressed and unexpressed thoughts, granting authoritativeness to the opinion of social outcasts, opinions that sometimes count for little also inside the Church.
To these qualities, that only team work has a chance to ensure, must be added a decisive element that can veritably animate the "communion of information": the breath of communion, the yearning for the "Catholicism" of the Church. To be able to grasp "everything inside a fragment" starting from a marginal event or a minor ecclesial reality and offer it to a wider audience not as a provincial curiosity but as the treasure of a universal heritage; being able to instil the breath of the Gospel, that animates national, international and global events, into the daily life of parishes, movements and groups, however small and peripheral.
Indeed, the ecclesial fabric remains strong and coherent when each of its threads, even the smallest ones, is enhanced in all its goodness: its colour, resilience, warmth, freshness that it manages to share and to transmit.
Listening to the last, acting as their mouthpiece and connecting local realities with each other and with the universality of the Church may seem an immense, impossible challenge.
But it is precisely with humble daily efforts – that pay attention to individuals,  that discover seemingly insignificant details, that grasp the subtle wind of newness blowing in peripheries, amplifying the cantus firmus of the whole Church, that register the heartbeat of the whole body of the Church – it is precisely from a simple bulletin of authentic news that the "communion of information" which acts as the voice of those with no voice par excellence, can come into being and thrive, the voiceless lamb led to the slaughter (Cf. Is 53:7) that, resurrected, stands at the centre of the throne (Cf. Rev. 5:6) reigning over the new skies and on earth where the last enemy, death, has been destroyed (Cf. Cor. 15:26)